Commerce Manager is a platform to set up a shop and manage sales on Facebook where you can create products and sell them on your page using the shop section of your pages which is managed by a business account. Your page will be linked to a business account, and from the commerce manager platform you can add your products to sell them.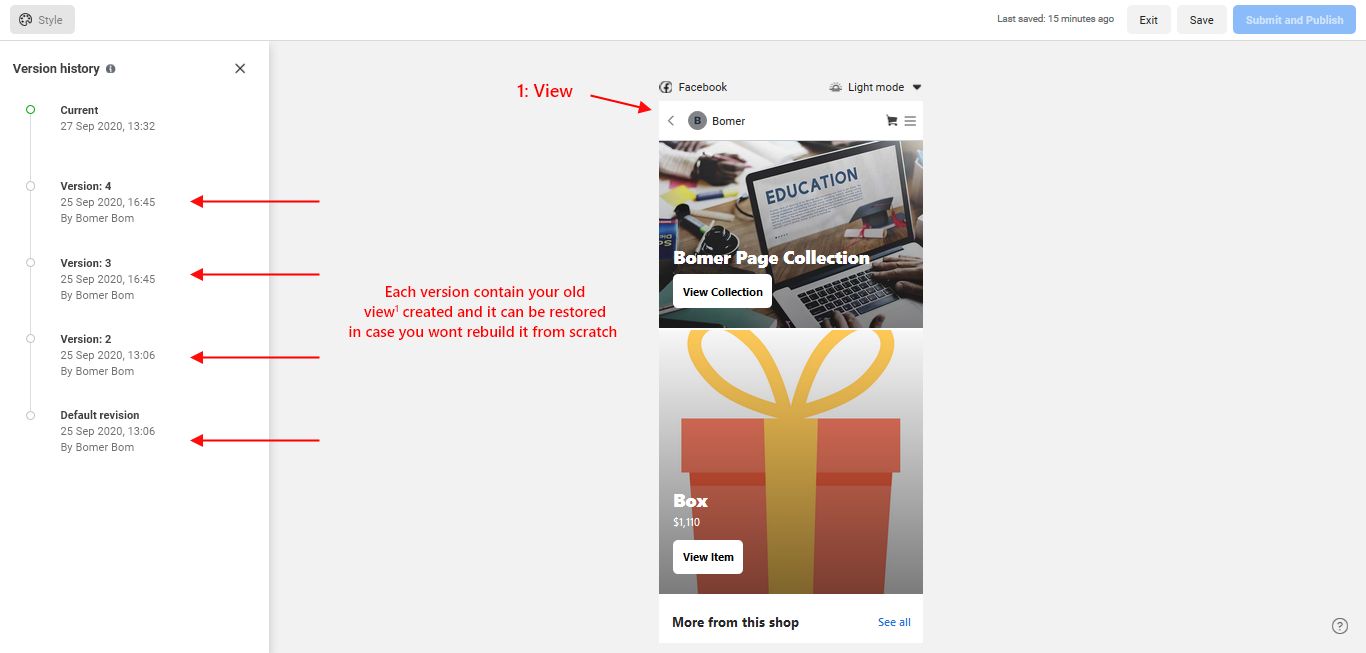 In the shop section from the commerce manager platform you can customize the view of your shop that will be visible to your clients. When you create your customized view a version of this view will be added to the (Version History) option in your commerce manager shop in case you need to restore this view instead of recreating it from scratch. Each version have an ID & can be restored. Due a misconfigured graphql request we are able to add another page revision id and disclose product image.
A malicious attacker is able to disclose the image of a hidden product.
Discussion
This happens because when you create a collection the image of the collection by default is the image of the first product added to the collection (Collection image are optional and by default it takes the product image) and if the victim page changed the product image we will also get the new image of the product.